PUBLIC REGIONAL SLAVE 0051
I. PERSONAL DETAILS
Name: slave gordy
Email: rockfish58@gmail.com
Twitter: @slave_02
Country: USA - Colorado
Town: Western Slope
Birth: 1962
Languages - very well: English
Languages - partially: Spanish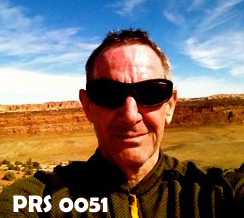 II. PROVIDED SERVICES
A/ Online services:
homework slave for Lady Students (specify subjects):
Marine Biology, Fisheries Science, Sports Psychology, Sociology, thesis preparation, proofreading.
B) Travelling - specific services for Ladies on travels:
I am usable for town / region / country (state): Western Slope/Front Range/Colorado and surrounding states.
Time options for service - specify days and hours: Open

As a servant/slave for:
my town / my region guide
my town / companion – accompaniment (club, restaurant, theatre, etc.)
luggage carrier, bell-boy
classic personal slave / maid
personal slave / holiday slave, travelling (more days)
If the Lady require my company during travelling (holiday) for more than 1 day, I am willing to cover my expences and accommodation costs etc.: Yes
Other services:
Guide for local hiking and mountain biking trails, national parks, monuments and cannabis dispensaries.
C) Regional (local) services (mostly for Ladies who live in my region)
City / Region: Grand Valley/Colorado
Town / Region: Western Colorado
Time options for service - specify days and hours: Open
waiter
cleaning
laundry
ironing
shoe cleaning
gardener
moving
car washing
walking the dog
house guard
object for photographing / filming
object for relaxation – BDSM
object for public humilation
massages
sexual services
Other services:
Certified, and experienced Bicycle Mechanic specializing in Mountain Bikes.