PUBLIC REGIONAL SLAVE 0050
I. PERSONAL DETAILS
Name: Housemaid Carolin
E-mail: maid.carolin@yahoo.de
Twitter: https://twitter.com/MaidCarolin
Web url: https://fetlife.com/users/3356740
Country: Germany - Brandenburg
Town: Brandenburg
Birth: 1965
Languages - very well: German
Languages - partially: english
Usability: only for Womania Empire Lady Citizens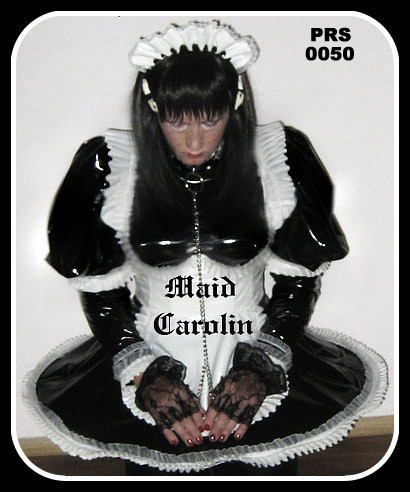 II. PROVIDED SERVICES
Travelling - specific services for Ladies on travels:
I am usable for town / region / country (state): environment brandenburg
Time options for service - specify days and hours: Weekend...by agreement
As a servant/slave for: classic personal slave / maid
If the Lady require my company during travelling (holiday) for more than 1 day, I am willing to cover my expences and accommodation costs etc.: No
Other services:
After consultation as obedient accompaniment for event and party.
Regional (local) services (mostly for Ladies who live in my region)
waiter
cleaning
laundry
ironing
shoe cleaning
gardener
object for photographing / filming
object for relaxation – BDSM
object for public humilation
massages
Other services:
"Maid of passion" is my Lifestyle. I serve the Ladies of WOMANIA_empire as an obedient maid, on party / event and in the SM-Studio. I love the symbiosis between dominance and obedience.